Podcast: Play in new window | Download
---
 In this episode of the Stay Calm, Don't Panic! Podcast, Chris Robey is joined by Beverly Ross to discuss how we can increase our connection with teenagers. Beverly offers five practical, realistic ways to increase our connection and improve our relationships. As an expert in the counseling realm, Beverly's wisdom is invaluable! Let's work on making our homes, classrooms and churches safe places for connection!
In this episode, Beverly Ross discusses increased connection through…
Attention
Appreciation
Affection
Affirmation
Acceptance
Am I being fully present?
Am I being more appreciative of myself so I can appreciate others?
How can I better show gratitude and focus on the good in teenagers?
When are the times that you feel I am not present?
When do you feel appreciated by me? How can I better show when I appreciate you?
In this episode, we mentioned the following resources:
Beverly Ross, M.A., LPC-S, is a Licensed Professional Counselor-Supervisor and the Executive Director of Wise County Christian Counseling. She is experienced in dealing with marriage and family matters, as well as individual issues such as depression, anxiety and grief support.  Beverly is a sought-after speaker and an international advocate for women's ministries.  Follow her on Twitter!
Chris Robey is the Program Director for Teen Life. Earlier in his career while working as a youth minister, Chris earned a Masters Degree in Family Life Education from Lubbock Christian University to better equip his work with teenagers and families. Chris' career and educational opportunities have exposed him to teenagers from a variety of backgrounds. Follow him on Twitter!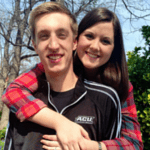 Karlie Duke started working as Teen Life's Communications Director after graduating from Abilene Christian University with a degree in Communications with a minor in Family Studies. Karlie has worked with teenagers for the past 5 years and is passionate about encouraging students to live better stories. Follow her on Twitter or Instagram!
If you have a question about something you heard or just want to give us some feedback, please leave us a comment below.  We would love to hear from you!