Podcast: Play in new window | Download
---
 In this episode of Season 3 of the Stay Calm, Don't Panic! Podcast, Chris Robey talks with Dr. Becky Taylor about the importance of helping adolescents focus on their strengths rather than their weaknesses. While it is easy for us to point out our own flaws, improving strengths are a greater motivator. Join the conversation with Dr. Taylor and find out how you can encourage teenagers to use their strengths to become more successful!
In this episode, Dr. Becky Taylor discusses…
The impact of focusing on strengths rather than weaknesses.
How adults can use relationship to encourage teens' strengths.
Some ideas on how to help teens build talents and strengths.
Am I giving my teen opportunities to discover their talents?
How can I encourage and point out the strengths in teenagers?
What are the things that you feel come naturally, and what things do you have to work harder on?
What are the strengths that help you meet your goals?
In this episode, we mentioned the following resources:
Becky Taylor, Ph.D., was appointed to the TCU College of Education faculty in 1998 to begin the school counseling program, and in 2009 she was appointed Associate Dean for Undergraduate Studies in the College of Education. She is a Licensed Professional Counselor/Supervisor, a Licensed Marriage and Family Therapist, an approved family mediator, and a Registered Play Therapist-Supervisor. Dr. Taylor's research lies in the areas of risk and resiliency and its application through Solution Focused Therapy.
Chris Robey is the Program Director for Teen Life. Earlier in his career while working as a youth minister, Chris earned a Masters Degree in Family Life Education from Lubbock Christian University to better equip his work with teenagers and families. Chris' career and educational opportunities have exposed him to teenagers from a variety of backgrounds. Follow him on Twitter!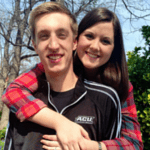 Karlie Duke started working as Teen Life's Communications Director after graduating from Abilene Christian University with a degree in Communications with a minor in Family Studies. Karlie has worked with teenagers for the past 5 years and is passionate about encouraging students to live better stories. Follow her on Twitter or Instagram!
If you have a question about something you heard or just want to give us some feedback, please leave us a comment below.  We would love to hear from you!