Podcast: Play in new window | Download
---
Bullying is pervasive, severe, and persistent, and it is affecting the lives of our teenagers. This episode, Chris and Karlie are joined by Fort Worth ISD's Director of Guidance and Counseling, Kathryn Everest, and several students to talk about bullying. Listen as they share stories, hurt and ways to create a better environment on school campuses. We don't need to panic about bullying, but we also can't keep quiet or ignore it. Find out how you can help combat bullying!  
In this episode, you'll find out…
What the definition of bullying is and what it looks like.
How social media has affected bullying.
Real stories of how bullying has affected teenagers.
Some things parents can do to help teens with bullying.
How the school can help students who are being bullied.
Ways students are working to change the climate on their school campuses.
Am I being aware of the needs and hurts of this student?
How can I create a climate of respect and safety among students?
Is everything okay? What's going on?
How has that person or those words hurt you? What can we do to help?
In this episode, we mentioned the following resources:
Kathryn Everest is in her 22nd year as Director of Guidance and Counseling for the Fort Worth Independent School District. Kathryn is recognized for her innovative and comprehensive implementation of crisis response in schools and communities. Everest is one of the best in her field as Kathryn's wide range of experiences, coupled with her own unique perspective and insight intuitively and strategically addresses today's ever changing issues as an advocate for students.
Chris Robey is the Program Director for Teen Life. Earlier in his career while working as a youth minister, Chris earned a Masters Degree in Family Life Education from Lubbock Christian University to better equip his work with teenagers and families. Chris' career and educational opportunities have exposed him to teenagers from a variety of backgrounds. Follow him on Twitter!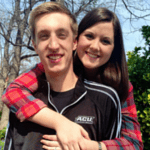 Karlie Duke started working as Teen Life's Communications Director after graduating from Abilene Christian University with a degree in Communications with a minor in Family Studies. Karlie has worked with teenagers for the past 5 years and is passionate about encouraging students to live better stories. Follow her on Twitter or Instagram!
If you have a question about something you heard or just want to give us some feedback, please leave us a comment below.  We would love to hear from you!