Podcast: Play in new window | Download
Sarah Brooks joins us on the Stay Calm, Don't Panic! Podcast to talk all things Social Media! Are you concerned about your teenager's digital life? Are you looking for answers but don't know where to start? Do your social media conversations only lead to fights? In this episode, we will discuss the answers to all these questions and more. There is no need to panic about social media…you've got this!
In this episode, you'll find out…

How teenagers view social media, and why it isn't the same as how adults view it.
The top apps that teenagers are using (according to "sarahstistics").
How social media affects teenagers' self-esteem.
The benefits and positive aspects of social media.
A different perspective of how to view social media.
How to create a sacred, tech-free space.
Ask yourself…
Am I choosing my battles wisely when talking about social media with teenagers?
Am I having a conversation about social media or starting a battle?
What am I scared of when it comes to social media?
How much time am I spending on my phone? Am I willing do what I am asking of my teenager?
Go ask a teen…
What are the top 3 apps that you like to spend your time on?
Do you feel pressure from social media? Do you feel the need to keep up and get as many followers as your friends?
When am I on my phone that you wish that I weren't?
You're not dealing with an app problem, you're dealing with a teenage problem! - @teenlife_ngo @sarahbrooks13
Click To Tweet
Additional Resources:
In this episode, we mentioned the following resources:
About us: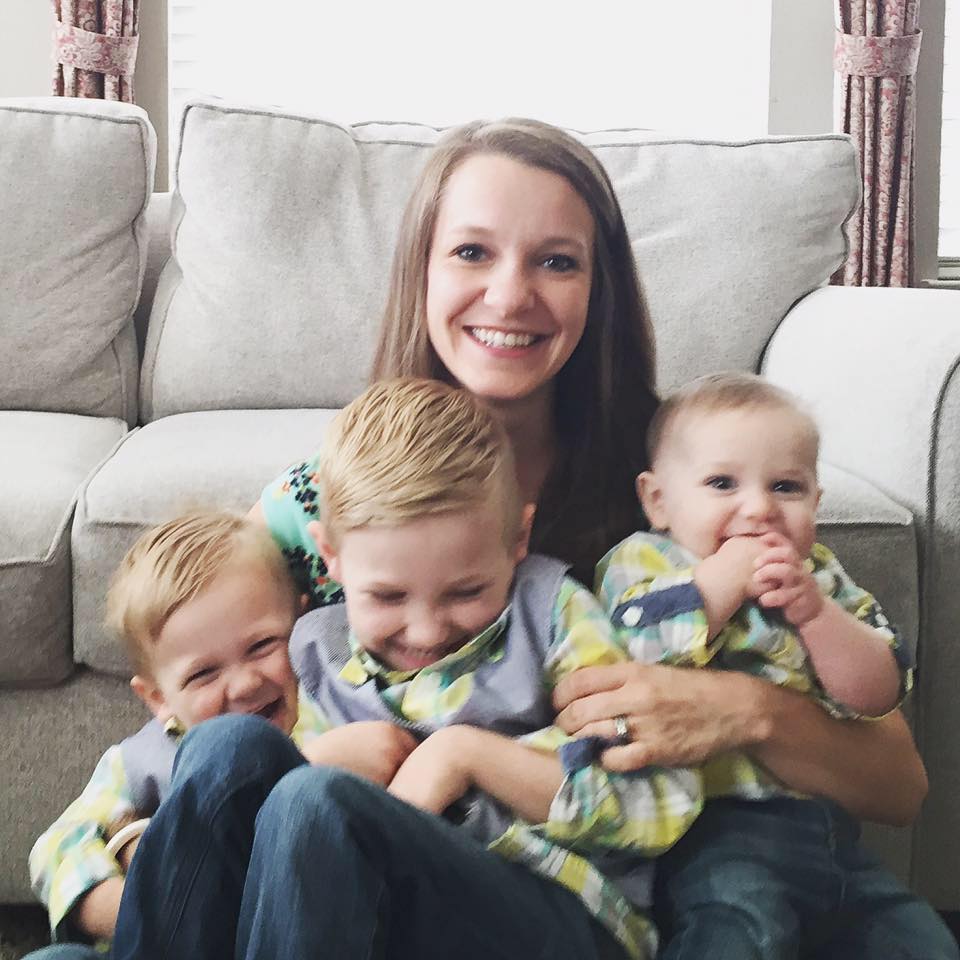 Sarah Brooks is a blogger, mom of 3 boys and social media expert! She has spoken across the country at various groups, churches, and schools about social media (the good, the bad, and the confusing), most of which stemmed from a post she wrote called Parents: A Word About Instagram. As a Millenial herself, she is passionate about bridging the gap between parents and teens on all things social media. Follow her on Twitter or Instagram!
Chris Robey is the Program Director for Teen Lifeline, Inc. Earlier in his career while working as a youth minister, Chris earned a Masters Degree in Family Life Education from Lubbock Christian University to better equip his work with teenagers and families. Chris' career and educational opportunities have exposed him to teenagers from a variety of backgrounds. Follow him on Twitter!
Karlie Duke started working as Teen Lifeline's Communications Director after graduating from Abilene Christian University with a degree in Communications with a minor in Family Studies. Karlie has worked with teenagers for the past 5 years and is passionate about encouraging students to live better stories. Follow her on Twitter or Instagram!
Have a question?
 If you have a question about something you heard or just want to give us some feedback, please leave us a comment below.  We would love to hear from you!