Podcast: Play in new window | Download
---
In this episode of the Stay Calm, Don't Panic! Podcast, Chris Robey is joined by Dr. David Fraze to discuss the affect of disappointment on teenagers. Is disappointment all bad? Is rescuing our children the best answer? Jump into this great conversation and hear ways to help push and equip students to face challenges and disappointments. 
[bctt tweet="It's better for kids to learn to face disappointment in our home than later down the road. // via @dontpanictalk" via="no"]
In this episode, Dr. David Fraze answers…
Why do adults, especially parents, treat disappointment like a bad thing?
What are a few of the benefits of facing and journeying through disappointment?
What are a few ways adults can help students face and journey through disappointment?
Am I trying to prevent teenagers from facing disappointment?
Are my expectations and views of my teenager realistic?
Am I seeking my identity in the successes of my children?
What disappointments have you faced in life?
When things are tough, what helps you get through it?
How can you learn from past disappointments and use them to make you better?
In this episode, we mentioned the following resources: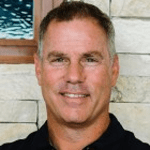 Dr. David Fraze (D.Min., Fuller Theological seminary) is Special Assistant to the President of Lubbock Christian University and Fort Worth Area Director and Manager of DFW Character Coaches for Fellowship of Christian Athletes. He is a popular speaker and writer on all things youth ministry and adolescence. Based out of North Richland Hills, Texas, David has been working with students for over 25 years. Follow him on Twitter!
Chris Robey is the Program Director for Teen Life. Earlier in his career while working as a youth minister, Chris earned a Masters Degree in Family Life Education from Lubbock Christian University to better equip his work with teenagers and families. Chris' career and educational opportunities have exposed him to teenagers from a variety of backgrounds. Follow him on
Twitter
!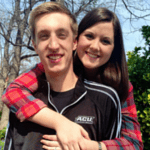 Karlie Duke started working as Teen Life's Communications Director after graduating from Abilene Christian University with a degree in Communications with a minor in Family Studies. Karlie has worked with teenagers for the past 5 years and is passionate about encouraging students to live better stories. Follow her on
Twitter
or
Instagram
!
If you have a question about something you heard or just want to give us some feedback, please leave us a comment below.  We would love to hear from you!