Podcast: Play in new window | Download
The Power of Support Groups: Why They Matter and How You Can Make a Difference
Support groups play a crucial role in our society, providing individuals with a safe space to connect, share, and heal. But it can be complicated for teens to find an appropriate group. Costs can be prohibitive, timing is hard with busy school schedules, and the stigma of anything mental health related can sometimes be an issue. Especially at such a sensitive time of life.
So let's delve into why our Teen Support Groups are different from what you might think, why they are so effective, and how you can contribute to this vital cause.
But first, let's understand the essence of Support Groups.
Teen Life Support Groups offer teens a safe place to talk with peers about what is going on in their lives under the guidance of a trusted adult. Our facilitators are community volunteers who have been vetted and trained to be good listeners and guides.
Because Teen Life Support Groups focus on forward-reaching solutions and skills, they are not therapy and should not be considered as such. This actually makes them more accessible and less intimidating to most teens.
In these groups, students will learn life skills that will help them deal with stress, relationships, school, and more.
Our curriculum helps teens learn to manage stress and make decisions based on the future they want. So teenagers come away with stronger self-discipline and a better grasp on where they are and how they can improve- academically, socially, and within their family.
Whether there is a specific issue they are facing or they just need someone understanding to talk to, teens will leave with resources that will help them face life's challenges.
Our groups also take place during the school day on school campuses. We have found that students are more invested and consistent when they don't have to leave school to participate.
Why do Support Groups work?
Connection to Peers
One of the most significant advantages of support groups is the sense of belonging they provide. Participants often find comfort in knowing that they are not alone in their struggles. Connecting with peers who have faced similar challenges can reduce feelings of isolation and increase empathy.
–
Connection to an Adult
For young individuals, support groups can bridge the gap between their experiences and the guidance of an adult. They offer a unique opportunity for adolescents to connect with older individuals who have valuable life experience and can serve as mentors. One caring adult can change a teenagers life.
–
An Easy Entry to Therapy or Counseling
Support groups can act as a gateway to professional help. Many individuals are more willing to seek therapy or counseling after experiencing the benefits of sharing their feelings and challenges within a supportive group environment.
–
Life Skills
Support groups often provide practical guidance on coping mechanisms and life skills. Participants can learn effective strategies for dealing with their specific issues, empowering them to navigate life's challenges more successfully.
–
Hope
Perhaps the most powerful aspect of support groups is the infusion of hope. When teens feel connected and know that they aren't alone in their struggle, they are better able to see beyond it.
Donate
Consider contributing to Teen Life. Your financial support gives the gift of hope to teens.
Volunteer
Becoming facilitator is a meaningful way to get involved. Our schools Support Groups rely on dedicated volunteers to facilitate Groups. We hear over and over what a life-changing experience it is for the facilitator and the Group!
Advocate for Support Groups at Your School
If you're a student or a parent, advocate for the implementation of Support Groups within your school or educational institution. These groups can make a significant difference in the lives of young individuals at no cost to the school or the students.
Serving teenagers does not ever mean feeling like you have to relate to teenagers because that's a moving target.
We encourage you not to feel like you have to relate but to be curious. Connect through curiosity!
In July, Twitter underwent a significant transformation, rebranding itself as the "X App," a move attributed to none other than Elon Musk. The platform introduced a new logo resembling a cracked screen with an X at its center.
Elon Musk explained this shift by stating, "The Twitter name made sense when it was just 140 character messages going back and forth – like birds tweeting – but now you can post almost anything, including several hours of video. In the months to come, we will add comprehensive communications and the ability to conduct your entire financial world."
While these changes are still in their early stages, it's possible that we may witness the emergence of shopping features and paid subscriptions on the X App in the future. Stay tuned for more updates!
In this episode, we mentioned or used the following resources about teen support groups and the X App
If you have a question about something you heard or just want to give us some feedback, please leave us a comment below.  We would love to hear from you!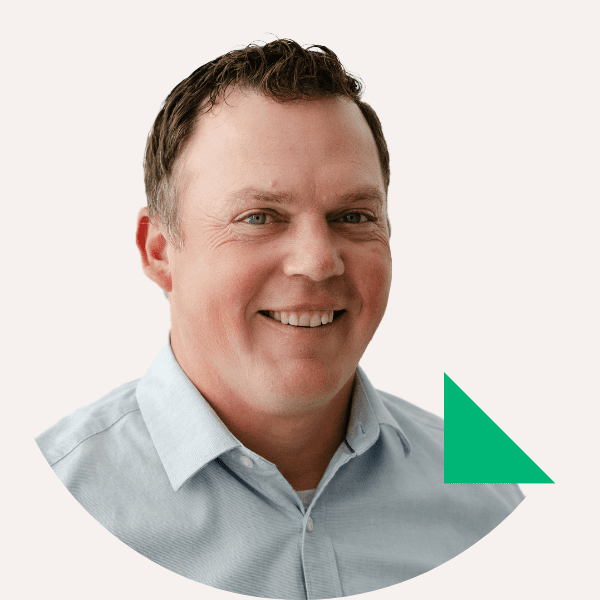 Karlie Duke
Director of Communications
Chris Robey | CEO
Chris has spent most of his career empowering teenagers from all backgrounds. As the leader of Teen Life, he is passionate about helping students make good choices while also giving adults the tools they need to communicate more effectively with teens. Chris is a graduate of Midwestern State University and holds a Master's Degree in Family Life Education from Lubbock Christian University.
Karlie Duke | Director of Communications
Karlie has always had a heart for teenagers. Through her role at Teen Life, she loves to showcase the amazing stories coming out of Support Groups, but she is especially passionate about helping adults and teenagers find connection. Karlie has a BS in Communications with a minor in Family Studies from Abilene Christian University.